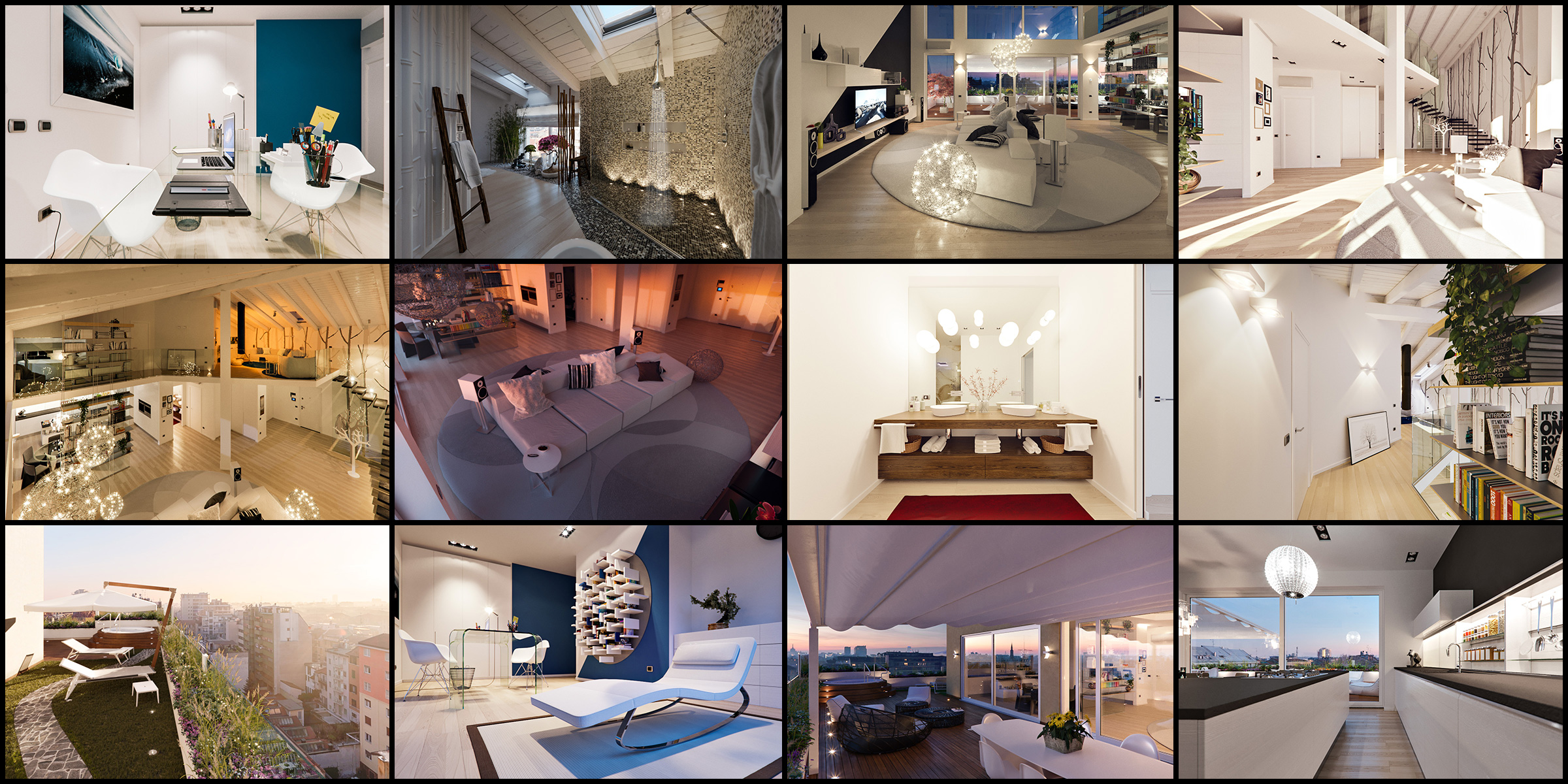 3D rendering production studio

3D represents a unique creative opportunity and contains enormous potential that few people can grasp. Using 3D means giving life to something that doesn't exist in real life and creating it exactly as we imagine it, without having to worry about all the problems that one has to when designing or building a prototype, a loft, a cartoon or a furniture collection.
Through 3D renderings we can give the end user a real feel of a final product, whilst spending only a fraction of time and money necessary to complete a project or manufacture a prototype.
The only limit of 3D is the creativity of the artist: let the imagination run free and 3D will transport you in an amazing virtual world where everything is possible.
Finally, however, we are witnessing the slow but steady introduction of this technique in many fields, from production to design, from architecture to historical reconstructions, television commercials and cinema.
Today, 90% of companies that manufacture goods can benefit from 3D rendering and take advantage of its enormous advantages. Among the main benefits there are the reduction of costs and the possibility to visualize, as if it already existed, a product that is just a project on or, even, in an embryonic state, only in our minds. We can print and see in real life what exists only in huge sequences of 1 and 0.
By working with Marulli Studio's 3D rendering service, customers can:
increase the interest of the public for their projects
try out new types of communication
For over 20 years, Marulli Studio has been assisting Italian and foreign companies that are looking for professionals able to transform their projects and products from simple ideas into 3D models that can convey the true essence of the finished good.
The company specializes in 3D rendering for industry, so it creates 3D renderings of components, industrial machinery and household appliances, as well as 3D images of architecture projects and interior design solutions.